New York Gaming Commission Approves Sports Betting Regulations For State Casinos
The New York Gaming Commission has approved sports betting regulations for state casinos. Now follows a 60 day consultation.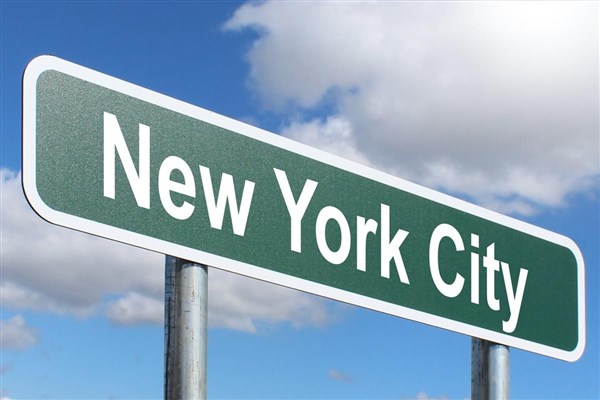 After months of delay, the New York Gaming Commission (NYGC) has issued its preliminary approval for sports betting regulations. The regulations will apply to all four of New York's licensed casinos.
The draft text is now out for public comment as part of a 60 day consultation period. Once the regulations are approved sports betting will be authorized at:
The Del Lago casino--partnered with DraftKings

Tioga Downs—partnered with FanDuel

The Rivers Casino--partnered with Kambi

Resorts World Catskills casino—partnered with Bet365

No regulations for mobile sports betting

Mobile sports betting is a subject of some legal and political debate. The NYGC regulations say nothing about mobile or online sports betting, and that's a problem.


Up to 70 percent of sports betting handle now comes from mobile and online sports betting. No mobile option, or mobile restricted to casino premises means a major reduction in expected handle. Less handle, less tax and less profit for the casinos.
State Senator Joseph Addabbo (D), filed bill S17 at the beginning of the 2019 legislative session. This is a copy of the Senator John Bonacic bill from 2018. Addabbo took over from Bonacic as Chairman of the Senate Racing, Gaming and Wagering Committee.

As a legal sports betting supporter, Addabbo is keen to get the state moving on implementing the 2013 law that both authorized state-licensed casinos and gave them the right to offer sports betting. He believes that mobile spots betting can be authorized using the existing law:


"I don't think we need a mobile sports betting bill if we incorporate it into the current language where gaming can be had at the four casinos. I would personally advocate that, if they put mobile servers on site and people are required to go to these four sites to register, that would satisfy our state constitution by my interpretation."
On the other side of the debate, Governor Andrew Cuomo thinks that a constitutional amendment is necessary to authorize online gambling such as poker and sports betting.
New York's casinos need new revenues as much as the state does
The NYGC hearing on the new regulations on Jan 28 announced that the purpose of the agenda was to "enable the four facilities to get running as soon as possible."
That date can't come too soon for the state casinos. In April, 2018, the Rivers and Del Lago were reported to be seeking state financial assistance.
Governor Cuomo gave them short shrift:
"The upstate gaming casinos are private concerns. They bid, they made an investment and some of them will say they're not doing as well as they hoped or would have expected, but they're private concerns, and I don't want to get into the business of bailing out private concerns."
If anything the Resorts World is in even more turbulent waters. In August 2018, owners Empire Resorts issued a statement expressing the situation in dire terms:
"We cannot be certain that our business will generate sufficient cash flow from operations, that our anticipated earnings from the Casino will be realized, or that future borrowings will be available under our existing debt arrangements or otherwise to enable us to service our indebtedness or to make anticipated capital expenditures. As a result, we may need to raise additional capital or incur additional indebtedness, including from our largest stockholder or by issuing securities …."
Some additional investment has already come from the sports betting opportunity. The Bet365 partnership deal included Bet365 buying up to $50 million of Empire Resorts shares in two tranches. Empire's largest shareholder Kien Huat also agreed to buy up to $126 million of convertible preferred stock.
Getting sports betting up and running as soon as possible is critical to making these investments pay off.
And then there's the state itself. Facing a $3 billion budget deficit, Governor Cuomo needs sports betting taxes in this year's budget.
Good news—Sports betting in New York casinos will begin this year.

Bad news—Mobile sports betting could be delayed till 2012 if a constitutional referendum is required.

Previews & Tips News Articles