Best Live Dealer Casinos 2023
All the glamour and excitement of a top-class gaming destination without you even having to leave your home.
Live Dealer Games

Live Dealer Blackjack

Live Dealer Roulette

Live Dealer Baccarat

US Live Dealer Games - FAQS
Live Dealer Games
Live Dealer Games in US online casinos offer players an immersive and authentic casino experience from the comfort of their homes. With professional dealers hosting the games in real-time, players can interact with them and fellow participants through live chat.
The high-definition video streaming brings the action to life, providing a realistic atmosphere. Live Dealer Games commonly include blackjack, roulette, baccarat, and poker variants.
These games combine the convenience of online gambling with the social interaction of a brick-and-mortar casino. With fair gameplay ensured by advanced technology and the ability to play on various devices, Live Dealer Games have become increasingly popular among US casino players.
Live Dealer Blackjack
Blackjack works really well online with both virtual and live hosted games attracting millions of players. It's most enjoyable when played with a live dealer though, as that way you can enjoy a true casino floor feel and bet alongside other players.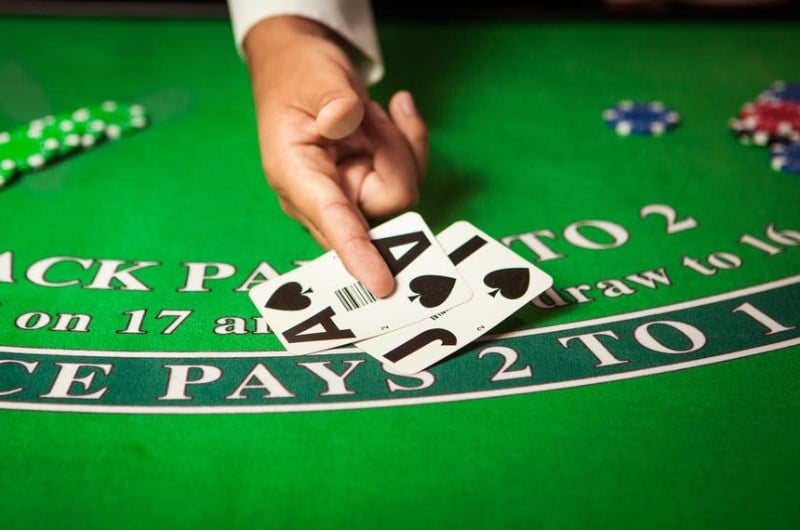 You can choose to play with just yourself against the dealer or step up and take a seat at a table with up to 6 other players just as you would in a real land casino. Once the table opens you can make a bet within the staking limits specified on the icon you clicked to enter the room, and when it's your turn the dealer will give you two cards each, all upturned bar one dealer card.

Live play comes in two varieties: You can play using a format that simply involves just you and the dealer. Any number of players can join in from other locations, but you won't see what's happening to them – just what's going on in your own game.
More realistic, though, are the multiplayer games that use allocated seating. With this format you'll take a seat in front of the dealer just as you would in a real casino – and indeed the casino studio used will look just like the Real Thing. You'll take one of seven seats, and if they're all full up you'll need to find another table – though this rarely turns out to be an issue as the operators that stream Live Blackjack are highly adept at making sure there's enough space for everyone at all times.
How to play Live Dealer Blackjack at US Online Casinos
The basic premise is simple: You place a bet before any cards are dealt. You're then dealt a hand (consisting of two cards face up), whilst the dealer gets one card face up and one face down. Your aim is to get closer to 21 than the dealer without going bust (exceeding 21).

In order to reach your objective, you have two options during a hand: If you've got as close to beating the dealer without exceeding 21 as you think you're going to get, then you can choose to stand; otherwise you can hit, which means you'll be dealt another card.
Once you've stopped accepting cards to add to your hand it's the dealer's turn to flip over their face-down card. At this point they have strict rules to adhere to which vary by game type, though usually they're made to keep hitting until they reach 17 or more.
On top of this you'll find that at certain points in the game you're able to "double down" or "split". Each of these options requires you to match your initial bet to receive another card from the deck.
You may Double Down if you have a starting total of 11 or less, then you can match your initial bet and receive one more card. The aim of this move is to get more money onto the table when you're in an advantageous position.
You can split if you're dealt two cards of the same value you can split them by matching your opening wager. For example, if you are dealt a pair of tens, you can turn them into two separate hands and continue battling the dealer as before.
There is one other option available after the initial set of cards have been dealt, and that's insurance. If the dealer's upturned card is an ace, you can make a side bet which pays out 2 to 1 if the dealer turns out to have a Blackjack (i.e, an ace and a picture card). The reason behind the name 'insurance' then becomes clear: The dealer is in a great position to win the main element of the game, so an insurance bet will balance up your loss. Read about live blackjack rules here.
Live Blackjack Variations
Blackjack comes in all sorts of shapes and sizes: In Double Exposure Blackjack the first two cards received by the dealer are dealt face up. Blackjack pays out at even money, although the player loses on a tie.

Atlantic City Blackjack allows you to double down on any two cards and double after a split. If the dealer has an ace or 10 point value as his up-card, he immediately glances at his down-card and takes all table bets on a blackjack (except for players with a natural blackjack).
However, when you find these games online they're almost always in virtual form. The games you'll find at live online casino are almost always the standard European game.
This is played with four decks and you can purchase insurance if the dealer shows an ace. Blackjack pays out 3 to 2, and there is a round of betting before cards are dealt.
Can you beat the dealer when playing live dealer blackjack?
No casino would ever offer a live table game that stack the odds in favour of the player all the time, though by using an optimal strategy you can maximise your chances of regularly coming out ahead.
This is easy to do with a strategy card, which will tell you exactly how to bet given what cards you've got and what upturned card the dealer has. This is where playing online has a great advantage as using a strategy card in a real live setting is not really allowed. At home or on your mobile, though, your secret is kept 100% safe.
Some players, though, like to practice what's known as Card Counting. This requires immense skill and relies on the fact that in live games real decks of cards are used. Card counters will memorise all the cards that have been dealt in the game and therefore know the probability of certain cards appearing again. It is worth noting that Card Counting is forbidden by most casinos.
Many players assume that casinos can't tell if you're counting cards, but over time, certain patterns of results indicate strongly that a player is counting, and though no casino can really prove you're engaging in this technique, they're well within their rights to ban you if they suspect you – which they will. Card Counting is considered to be unsportsmanlike, so it's better to stick to a strategy card instead.
Live Dealer Roulette
Of all the casino table games none lends itself to live online play better than roulette. Its iconic looks, universal appeal and simplicity keep it at the top of the list for millions of avid players.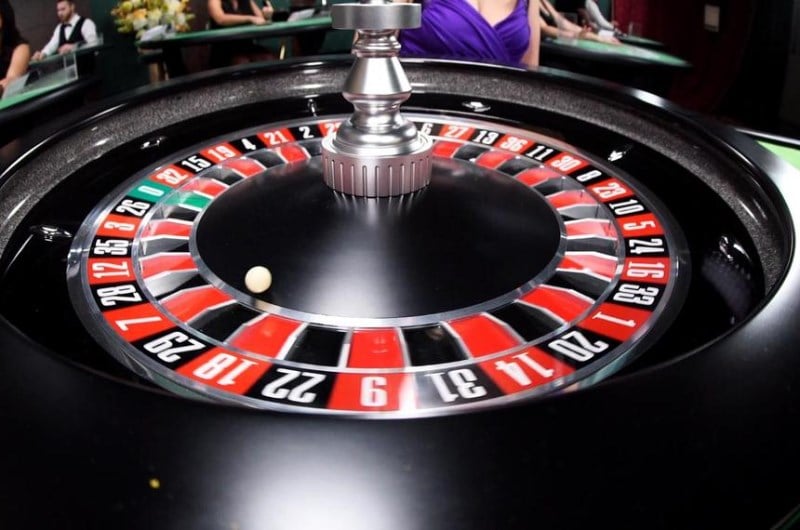 Live online roulette allows you to enjoy the glamour and spectacle of the world's most visually impressive casino table game in the comfort of your own home. To get started, you simply need to make a deposit or secure some free bonus cash, and then pick a live roulette room that offers games at the stakes you want to play at.
There are no limits as to how many players can join in a game at any one time, with no need to take up positions in chairs making it easy to let an unlimited number of players join in the fun.
Live Roulette Variations
While there are a number of roulette variations, the basic live roulette game uses the American-style games with the double zero format with a minimum wager of $1 and a maximum wager of $1,000.

Live Roulette Strategy
Once you've grasped the basics, how do you go about approaching the game like a pro? It's easier than you think: When newbie players hear words like Martingale, D'Alembert and LaBouchere they tend to panic – though in fact the science behind even the most complex of strategies isn't that hard to pick up.
The simpler methods instruct you to double up on losing bets or increase your bet by one unit – on the assumption that if you keep make the same bet it's bound to go your way sooner or later. Hardcore progressive methods like the Martingale can swallow up your bankroll quickly, though, so you need to watch out for any possibility of that occurring. If you're a more nervous player, you can use regressive systems instead: These require you to scale down your stake after a losing bet, on the assumption that you'll avoid losing too much. It's safer, but less likely to bankrupt you.
For the ultimate in generic systems the LaBouchere uses a set of custom-designed multiples to work along, that you'll eliminate from either end as you score wins and losses. It's an intriguing method and the most mathematically challenging, though with some practice it's not out of scope for even the most casual of players and you can have a great time figuring out how to customise this method to make a set of numbers that are 100% unique to you.
Live Dealer Baccarat
Live dealer baccarat has become incredibly popular in recent years and the fast-paced nature of the game has ensured that all the online casino giants have moved rapidly to make sure they are covering the game in all its glory.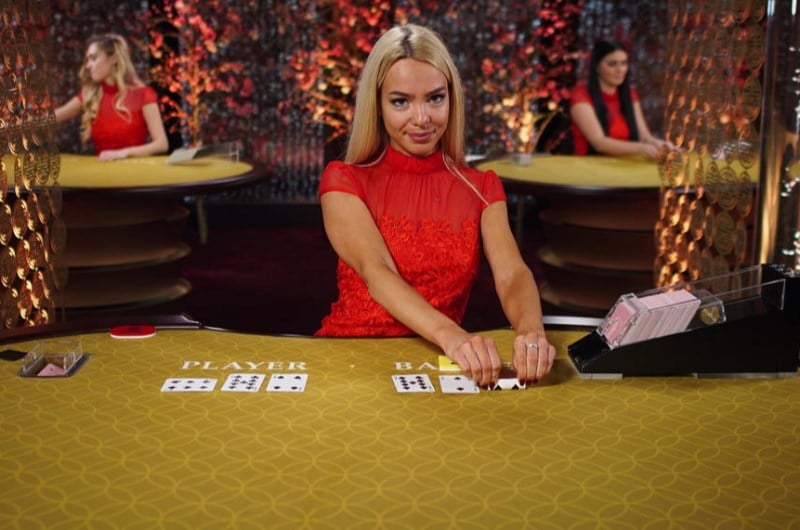 Just like real baccarat, the live version of the game involves a deck of cards, a banker, two dealers and then a highly skilled croupier that is in charge of making sure the game flows correctly. Imagine being able to play baccarat online with a real dealer shuffling and unveiling your cards while you sit back and relax from the comfort of your own home, safe in the knowledge that the game you are playing is no different to a real baccarat game.
The rules are still the same, either you will win, the banker will win, or the result will be tied, but instead of waiting for your results to unfold on a computer screen, you have play with a real life dealer who will be on webcam dealing you your cards. The fact you get to see actual cards being dealt from the deck gives gamblers far more confidence in the game they are playing, and they can relax safe in the knowledge that each hand is as fair as possible.
This is one of the main reasons players opt to play baccarat in live dealer casinos rather than in regular casinos and though computerised games are played under strict rules and regulations, it is a great weight off the mind seeing a live dealer dish out the cards alongside a number of other players.
Why play Live Baccarat
Live Dealer Baccarat's popularity has stemmed from years of enjoyment from gamblers all over the world, and though your chances of winning are not too good, once players have played it they will tell you how fun the game can be.

Another aspect of the game that makes players go back for more and more is the pace at which it is played. There are rarely any dull moments at the table and it is rare you're left watching the clock in a live dealer baccarat game. With plenty of money on offer, with the action fast and the pace frenetic, it isn't hard to see why so many people head to the online casinos to play the game live.
US Live Dealer Games - FAQS
What are live dealer games at US online casinos?

Live dealer games are online casino games that feature real-life dealers hosting the game in real-time. Players can watch the dealer through live video streaming and interact with them using a chat function.

How do live dealer games work?

Live dealer games use advanced technology to stream the game from a studio or a land-based casino. Players place their bets through a digital interface, and the dealer conducts the game, dealing cards or spinning the roulette wheel.

Can I trust the fairness of live dealer games?

Yes, reputable US online casinos employ strict security measures and use sophisticated systems, including random number generators (RNGs), to ensure fair gameplay. Live dealer games undergo regular audits to maintain fairness.

What types of live dealer games are available?

US online casinos typically offer a variety of live dealer games, including popular options like live blackjack, live roulette, live baccarat, and live poker variants such as Texas Hold'em and Three Card Poker.

Can I interact with the live dealers?

Yes, one of the main advantages of live dealer games is the ability to interact with the dealers through a chat feature. You can ask questions, chat with the dealer, or even engage in friendly conversation with other players.

What are the betting limits for live dealer games?

Betting limits vary depending on the online casino and the specific game. Some tables may have lower minimum bets suitable for casual players, while others may have higher limits for high rollers.

Do I need any special software to play live dealer games?

Most US online casinos provide live dealer games that can be accessed directly through a web browser, without requiring any additional software. However, it's important to ensure that your internet connection is stable for optimal gameplay.

Can I play live dealer games on mobile devices?

Yes, many US online casinos have mobile-friendly platforms or dedicated apps that allow you to play live dealer games on smartphones and tablets. Check if the casino supports your device and operating system.

Is it possible to play live dealer games for free?

Generally, live dealer games are not available for free play. These games involve real dealers and incur costs for the online casino. However, some casinos may offer promotional deals or bonuses that allow you to try live dealer games with bonus funds.

What is the best US online casino for live dealer games?

The best US online casino for live dealer games can vary depending on personal preferences. It's important to choose a licensed and reputable casino with a wide selection of live dealer games, favorable betting limits, good customer support, and secure payment options. Conducting research and reading reviews can help you find a suitable casino that meets your needs.