HardRockCasino Introduces First Reel Time Slots Tournaments In New Jersey
New Jersey slots players can now play for extra cash when playing their favorite slots. The HardRockCasino has launched the Garden State's first "reel time" Online Slot Tournaments.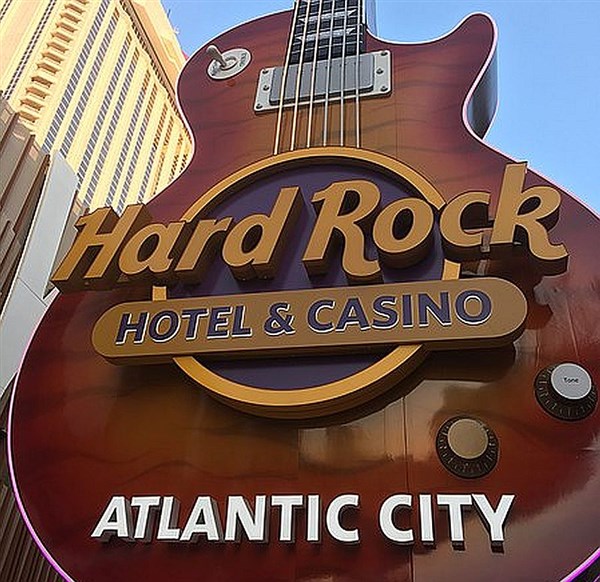 The HardRockCasino has only been in the New Jersey market for a few months, but it is determined to make its mark. The latest innovation to launch is online slots tournaments.
Players can play the tournaments using their mobile devices, computers and tablets. The events pitch players against other slot fans from across New Jersey at HardRockCasino.com or via the Hard Rock Casino iOS and Android apps.
The tournaments will take place 24-hours a day and feature various innovative games, live leaderboards, and themed groups. Breakfast, lunch time and high roller games will also be featured across the range of popular slot titles.
First games to be featured in online slot tournaments include Divine Fortune, Jumanji, Shields of the Wild and Vikings. New games will be added regularly.
The slot tournament advantage
There are two types of slot tournament;
Leader Board Tournaments—Players pay an entry fee and play the game on which the tournament is based. A leader board tracks progress based on either money won, or points accrued.
Points Tournaments—After paying the entry fee players get tokens to play a particular game. The prize winners are those with the most points after the specified play.
The advantage of playing tournaments is that skill is rewarded. If you know your game well, then you know how best to take advantage of its rules and quirks. Remember in tournaments you are not playing against the machine, you are playing against other players.
Obviously in the short term there is a substantial amount of luck but playing more skilfully than the other entrants will bring in the extra cash over time.
Tournaments offer extra excitement and the chance of an additional prize
Playing the tournament adds just that extra bit of excitement while offering the chance of a substantial bonus prize.
Lee Terfloth, Vice President of Online Gaming at Hard Rock Hotel & Casino Atlantic City. explained:
"We are continuing to reach new heights for what it means to be an online gaming leader as we feature the most innovative and comprehensive offerings for players in the state of New Jersey. We're proud that HardRockCasino.com provides more games and opportunities to win, where players can check-in daily and discover their favorite slot games while participating in online slot tournaments. We've designed these events to keep game play exhilarating right until the final seconds of play."
Previews & Tips News Articles