Gaming States Oppose New DOJ Wire Act Opinion As Casinos Face Legal Uncertainty
Massachusetts, Pennsylvania and New Jersey are challenging the DOJ's reversal of its 2011 opinion on the Wire Act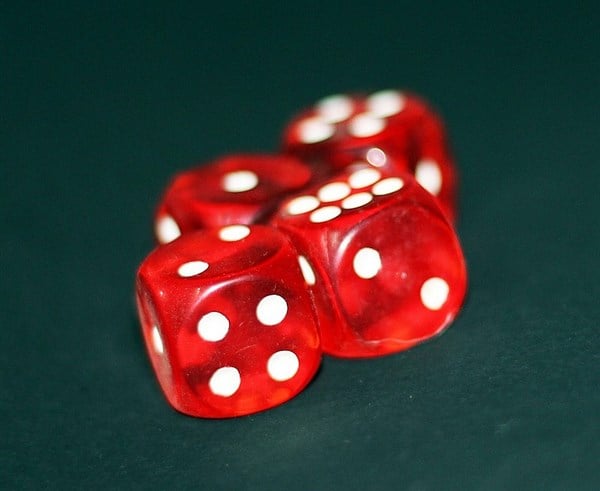 Massachusetts Treasurer Deborah Goldberg will raise the issue of the DOJ's new opinion on the Wire Act while she is in Washington this week.
The new opinion, published in January, has placed casinos across the country in a state of uncertainty. In effect the DOJ has reversed its 2011 opinion which led to the introduction of state-regulated online gambling.
Casinos in New Jersey, Nevada, Pennsylvania and West Virginia are particularly affected. State lotteries which have moved online now see their businesses at risk.
The North American Association of State & Provincial Lotteries said the new interpretation;
"creates a substantial detrimental impact on the lottery industry, including traditional retail-based draw and instant lottery games, as well as traditional lottery games offered over the Internet, and the billions of dollars for good causes lotteries provide."
This is Treasurer Goldberg's big issue. She is a vocal supporter of moving the Massachusetts lottery online. During her inaugural address last month, Goldberg said:

"The world has changed with fantasy sports, sports betting, casinos and online lottery in neighboring states. We do not want to go the way of Sears or Toys R Us."
Adding more recently:

"After reviewing this opinion, I am concerned about the impact it will have on the Massachusetts Lottery and on Lotteries across the country."
The lottery impact creates a strong impetus for a challenge
The critical part of the new opinion is the DOJ interpretation that the Wire Act applies not just to sports betting but to all gambling. This is in direct contrast to the 2011 opinion which restricted the Wire Act to sports betting alone.

Of course there was no internet back in 1961 when the Wire Act came into force. Now there is considerable concern over how the DOJ's interpretation may affect internet gambling. The new opinion states that the Wire Act made it illegal for anyone to engage in;
"the transmission in interstate or foreign commerce of bets or wagers or information assisting in the placing of bets or wagers on any sporting event or contest, or for the transmission of a wire communication which entitles the recipient to receive money or credit as a result of bets or wagers, or for information assisting in the placing of bets or wagers."
Now that some state lotteries are online with interstate products such as the Mega Millions, they have a vested interest in not shutting down a major source of their revenue.
Should the DOJ attempt a strict enforcement of its new opinion, interstate products would exit the market. There is even the possibility that all internet gaming would end since it is all but impossible to ensure that data sent over the internet remains within state borders.
That would kill internet gambling in every state which has it. The state lotteries and casinos often find themselves in opposition to each other, but on this issue the DOJ has united them.
Pennsylvania and New Jersey are dismissive of the legality of the new opinion
Pennsylvania and New Jersey's Attorney Generals have co-authored a letter to the DOJ complaining about the new opinion. The letter is full of comments expressing surprise and opposition to the new legal interpretation.
"We ask that DOJ withdraw its opinion altogether or assure us that DOJ will not bring any enforcement actions against companies and individuals engaged in online gaming in our states—where it is appropriate under state law."
The AGs also complain that the new opinion flies in the face of precedent, where as a matter of policy the DOJ does not issue conflicting opinions. They argue that there is no valid reason for the change:

"We can see no good reason for DOJ's sudden reversal."
They even go as close as possible to accusing the DOJ of being influenced not by the law, but by political lobbyists:
"Press reports instead indicate that this new advice followed substantial lobbying by outside groups that have long been unhappy with the 2011 opinion—but who were unable to convince Congress of the merits of their view. That is not a good enough reason to trample over the law and states' rights, and to upend the settled expectations on which we have been relying for nearly a decade."
This is a reference to casino mogul Sheldon Adelson who has long opposed online gambling.
Various lawyers have suggested that the new opinion will not stand up in court, including gaming law specialist Jeff Ifrah:
"Ultimately, it is critical to keep in mind that this Opinion is merely that – an opinion. It does not have the force of a law or court opinions, and it would require the Department of Justice to affirmatively act to enforce this new interpretation. While courts may look to this opinion in their analysis, it is not binding on their interpretation. In fact, other court opinions such as In re Mastercard, are likely to be more persuasive to a court considering the issue in 2019 or beyond."
What's next?
The Pennsylvania Gaming Control Board (PGCB) wrote to all its licensees informing them of the new opinion and asking them to submit a compliance plan within 30 days. The PGCB pointed out one element of the opinion which it will adopt:

"We no longer believe it is consistent with the law, as articulated in the Opinion to locate the interactive gaming devices and associated equipment in any jurisdiction other than Pennsylvania."
This removes the possibility of Pennsylvania casinos with online poker products from sharing their player base with other states. Otherwise it believes that it can continue as planned in rolling out online casino and sports betting products.

In New Jersey there have been no moves to end interstate poker liquidity, but that is only currently used by WSOP.com which is partnered with Caesars.
The industry now awaits a DOJ reply to the PA and NJ AGs, but further resolution of the uncertainty is probably dependent on testing the issue in court.
Previews & Tips News Articles