Tropicana Casino NJ $20,000 Sharepot is just in time for Christmas
Get all the Christmas presents in with a delicious seasonal $20,000 seasonal sharepot.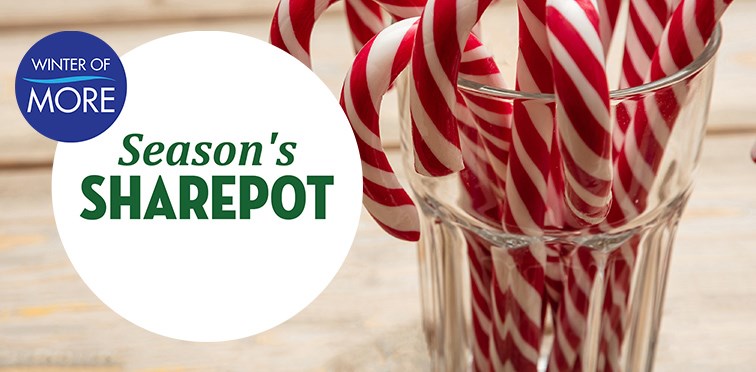 Tropicana NJ Online Casino
is giving away $20,000 in a new sharepot promotion. By collecting prize draw entries, you can be eligible to receive a share of this festive offer.
The promotion is the latest entry in the casino's Winter of More - which sees new holiday offers every day and week.
To qualify for your share of the $20,000 prize pot, you simply need to do the following.
Tropicana $20,000 Sharepot
Starts: 12:01am ET Monday, December 16, 2019
Ends: 11:59pm ET Thursday, December 19, 2019
Prizes will be paid out on Friday, December 20, 2019
Existing Tropicana members can log in right now and start collecting prize draw entries. If you do need to create an account, use our link and the NEWWORLD1 bonus code for the best possible welcome offer.
If your account is all ready to go - you can join in with the prize draw. Here's what you need to do:
Login to your Tropicana Casino account
Each day wager at $100 on any game to earn one sharepot ticket
Keep earning tickets to improve your winning chances (up to 5 tickets per day)
For the best chance of earning a big share of the prize pot - you will want to earn the maximum five tickets. If you win the promotion, you will receive a notification by the Tropicana team with the prize credited to your account.
For more information, please see below.
Terms and Conditions
All Sharepot Tickets will be counted and tallied on Friday, December 20, 2019.
Your share of the Sharepot is calculated by dividing your total number of Sharepot Tickets earned, by the total number of Sharepot Tickets earned by all Patrons. The result is your percentage of all Sharepot Tickets ("Sharepot Percentage"). You will be credited with your Sharepot Percentage of the total Sharepot.
For example, if the total number of Sharepot Tickets earned by all patrons is 100 tickets, and you earned a total of 5 Sharepot Tickets during the Promotional Period, your Sharepot Percentage will be 5% of the total Sharepot. If the total Sharepot was for $20,000 in Bonus Money, you would have earned a total of $1,000 in Bonus Money as your share.
The total amount of Bonus Money earned will be communicated to qualifying Patrons on Friday, December 20, 2019 the business day after they qualified for the Bonus Money. All Bonus Money earned in the Promotion will be credited to Patrons' online accounts up to three (3) business days later.
Tropicana Online Casino Bonus Code & Promo Codes
Risk-free $100 Play.

Use the promotional code 10WORLD

Tested

Last used 21 mins ago
Previews & Tips Casino Promotions Articles