99,000,000 Gold Coins Dice Max Win at Stake.us
Fortune favors the brave at Stake.us player lands an enormous 99,000,000 GC max win on Dice
The highest win multiplier on Stake Originals Dice is 9,900x
Snap up a generous 250,000 GC + 25 free SC welcome bonus
What is Stake.us Dice, and why is it so popular?
Mega Win on Stake Originals Dice

10,000 GC Daily Login Bonus

Dice is Nice
The provably fair Originals at Stake.us have some of the largest jackpots, as one player found out after winning an astonishing 99M gold coins on Dice.
Mega Win on Stake Originals Dice
There's no better feeling than hitting a big win when the odds are stacked against you. That's what happened to one lucky Stake.us player on Dice.
He (or she) set the multiplier to the max of 9,900x. The 100-sided die needed to roll over 99.99 to win, meaning the only possible winning throw was 100 exactly. With a win chance of 0.001%, the odds were heavily in the casino's favor.
All of that was blown out of the water as 100 was rolled. From a 10,000 GC bet, the player won an exceptional 99,000,000 gold coins.
10,000 GC Daily Login Bonus
With the Stake.us daily login bonus being worth 10,000 GC + 1 free Stake Cash, could it be that this player took a chance on the whole of their bonus and came up trumps?
As a note, new players who register with the
promo code for Stake.us
as
NEWBONUS
can get 250,000 gold coins and 25 Stake Cash for free without making a purchase. It may have been this bonus that gave this player the coins to try their luck on Dice. Unfortunately,
Although gold coins have no real-world value because, unlike Stake Cash, they are non-redeemable, there is a necessity to use them to increase your VIP level.
Stake.us stipulates that a certain amount of SC and GC has to be wagered before a player can move up to the next rank. With bigger and better bonuses waiting for higher VIPs, it's important to play with gold coins regularly.
Dice is Nice
Stake Originals may lack the aesthetics associated with games from third-party software providers, such as Hacksaw Gaming and Pragmatic Play. However, they more than makeup for it in other areas.

Dice is one of the most popular Stake.us Originals. This is a basic game to look at, but the house edge is only 1%, so players can enjoy great value.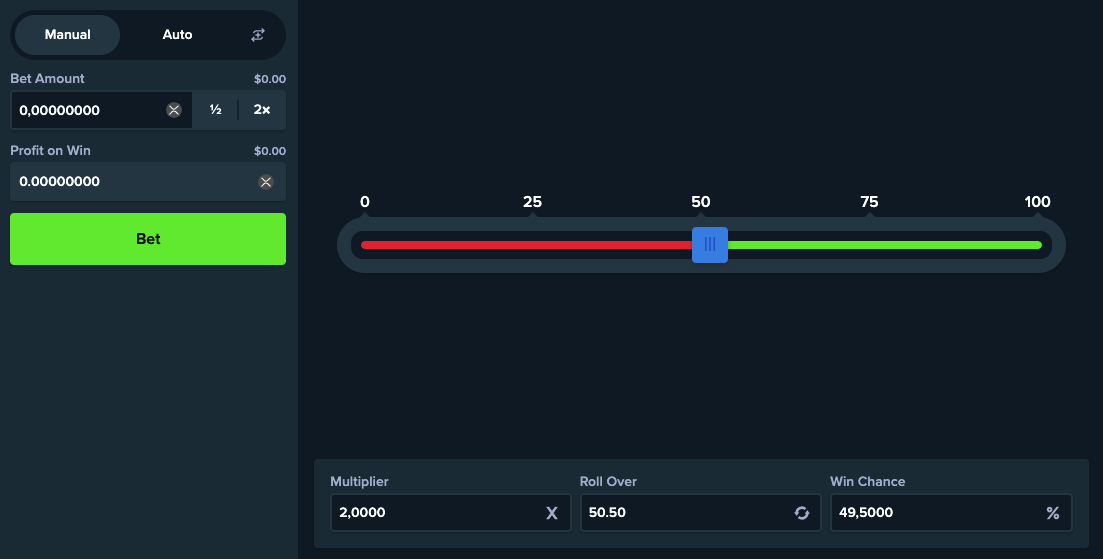 The objective is simple. You choose a multiplier (the amount multiplied by your stake that you want to win) between 0.01x and 9,900x. Additionally, you can choose 'roll over' or 'roll under' depending on which number you think will be lucky.
Finally, you enter the amount you want to play before hitting 'bet'. The result is displayed instantly, and if you're a winner, the coins are credited to your balance.
The 99,000,000 gold coins winner employed an extremely high-risk Dice strategy. However, the beauty of this game is that you can set your preferred level of risk. Many players take advantage of the 1% house edge with an even-money betting strategy. Of course, the wins are not as explosive, but it's a solid way to build up your coin balances.