Win 1,000,000 Stake.us Gold Coins - Play Guess the Game
Play Guess the Game and be in with a chance of winning 1,000,000 gold coins every day
This is a Stake.us Twitter promotion, so you will need an account on this social media platform to play
Check out our cheat sheet to help you with Stake.us Guess the Game
Play at Stake.us with our exclusive promo code NEWBONUS

Stake.us Guess the Game - How it Works

Guess the Game - Practise Rounds

Guess the Game Cheatsheet

Other Stake.us Promotions

The Stake.us Casino Promo Code - NEWBONUS
Guess the Game is a regular Stake.us Twitter promotion that gives players a chance to win 1,000,000 gold coins on the spot. All winners are picked at random, so everyone stands an equal chance of being the lucky one.
Stake.us Guess the Game - How it Works
Guess the Game is a simple
Stake.us
social media promotion. It's easy to participate in this contest, and it gives players a chance to win stacks of gold coins (GC). I've been following this promo on Twitter (now rebranded as 'X'); however, you'll also see it on Stake's Instagram page.
Essentially, there are only two necessary requirements for you to join the Guess the Game promotion. The first is that you need a verified account with Stake.us, and the other is an account on Twitter so that you can communicate your answer. With those boxes ticked, here's how to get started:
Follow Stake.us on Twitter. You can turn notifications on so you know when a new post is shared.
Look at the image and see if you can guess the title of the game.
Tweet your answer in the reply section. My advice is to also include your Stake.us username.
Stake.us will pick a winner at random. There is no specific time given as to when it does this, but I'd expect it to be within 24 hours.
Winners are contacted by DM to provide their account username so that the coins can be credited to them.
Guess the Game - Practise Rounds
I've scrolled through the timeline of Stake.us Twitter and taken some previous examples. Look at the images below and guess the games. The answers are at the bottom of the page.
1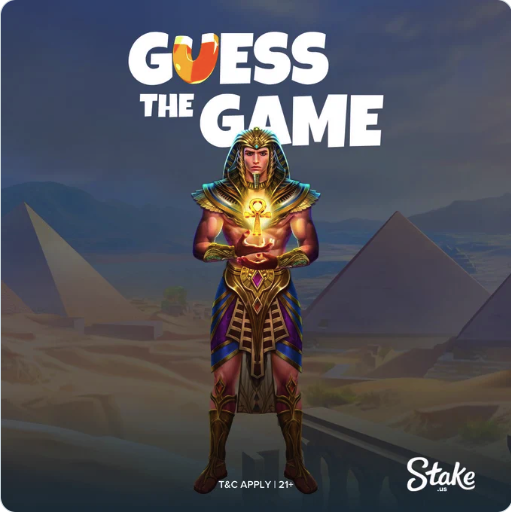 2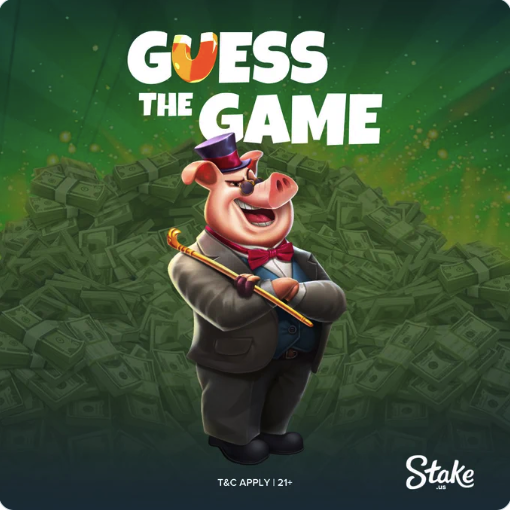 3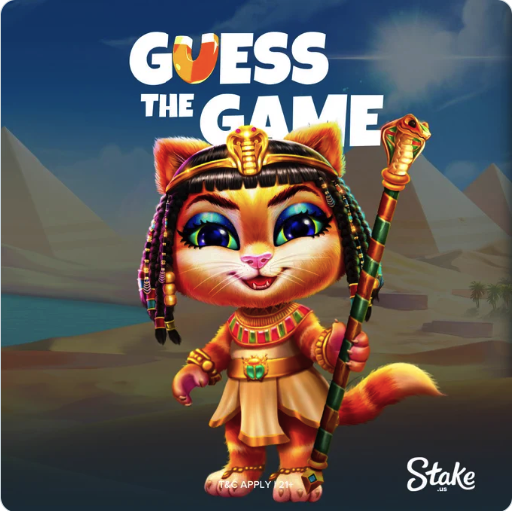 4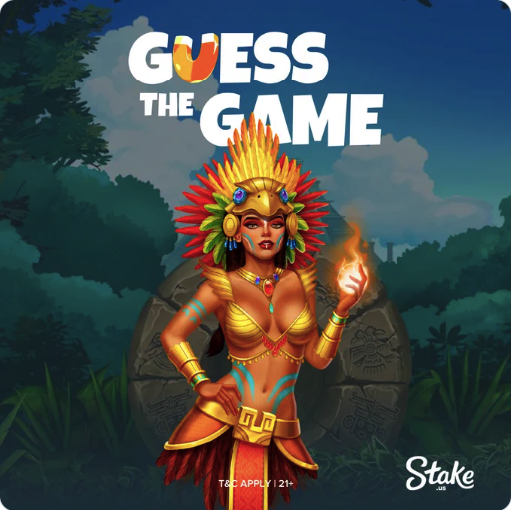 5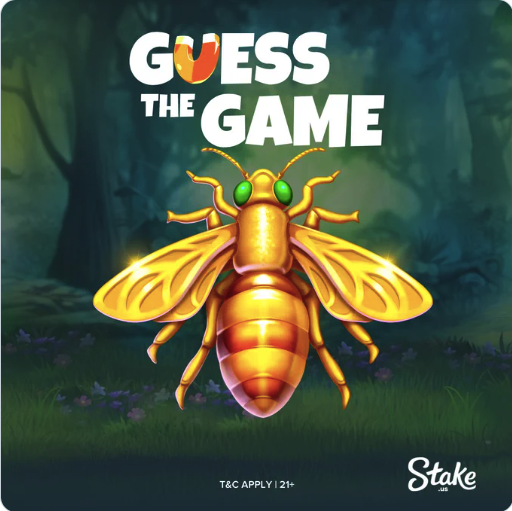 Guess the Game Cheatsheet
Overall, this is a stress-free promotion, and the correct answers are easy enough to come by. If you don't know the title of Guess the Game, here's what to do:
Look at the tweets from others to see their answer
Go to Stake.us and load the game (that was mentioned in the answers on Twitter)
Check to see if they match
Head back to Twitter and reply with your own tweet. Good luck!
Other Stake.us Promotions
Guess the Game is one of many Stake.us promotions. These are some of the other ways players can pick free GC and SC.

Pick a Path - This is another regular social media promotion. However, the prize for Pick a Path is typically Stake Cash, which can be used to play promotional sweepstakes games.
Stake.us Bonus Drop - The bonus drop is also found on Twitter. Each day, a new Stake.us bonus code is published and it's a race for users to redeem the code and claim the bonus, which is usually GC and SC.
Stake.us Login Bonus - Keep your coin balance topped up with a daily Stake.us login bonus of 10,000 GC and 1 SC.
Slots Battle - Every week, Stake.us operates a slots battle with 5,000 SC shared among the winning players.
Daily Races - Win a share of 50M gold coins with Stake.us's Daily Race. Simply play your favorite games and climb the leaderboard.
Stake.us Weekly Raffle - Grab your piece of the action with the weekly raffle. The prize pool is 1000M GC + free 25,000 SC.
The Stake.us Casino Promo Code - NEWBONUS
As mentioned, players need to join Stake.us before they can participate in Guess the Game. If you want to get started, our
Stake.us code NEWBONUS
is all you need.
When you register an account with this code and complete your account verification up to level 3, you'll be eligible to claim (from customer support) a no-purchase welcome bonus of 250,000 gold coins and 25 free Stake Cash.
Following this, starting the very next day, you'll get 10,000 gold coins and 1 Stake Cash as the daily login bonus package. In total, that's up to 560,000 GC and 56 Stake Cash for free in your first month without entering any other promotions.
Answers:
Might of Ra
Piggy Bank Bills
Cleocatra
Firebird Spirit
Sticky Bees