Is Stake.us Legal in the US?
Comprehensive guide explaining the legal status of Stake.us
How Stake.us operates within federal US sweepstakes laws
US states in which Stake.us is and isn't available
Information about the MAXBONUS promo code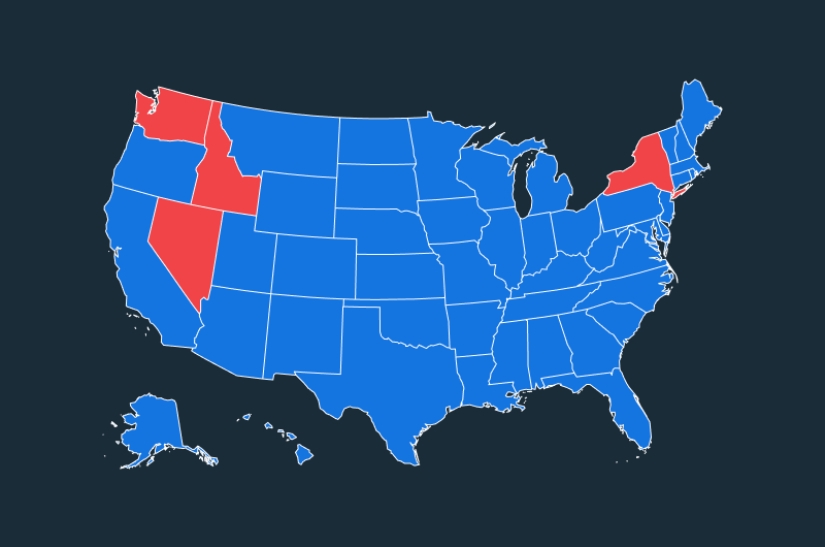 Is Stake.us Legit?

How to Tell Stake.us is a Legal Operator

Who Can Play at Stake.us (and Where)?

Claiming the Welcome Bonus

Is Stake.us Social Casino Legal? FAQs
You're probably reading this page to find out whether Stake.us is legal in America. Our team at AmericanCasinos.com has done the research to provide you with a comprehensive answer.
Is Stake.us Legit?
In a word, Yes! Stake.us is legit.
Some of the confusion surrounding Stake comes from the fact that it operates a hugely successful real money gambling site under the domain Stake.com. Of course, the two sites (Stake.com and Stake.us) have several things in common, such as the platform software, layout, design, brand ambassadors, and some games.
However, that's where the similarities end. The two are totally separate entities that are operated by different companies.
Stake.us
is a fully-fledged social casino that also offers promotional sweepstakes.
A key factor in Stake.us's legality as a social
sweepstakes casino
is that it's free to join, play, and enter sweeps contests. No purchase is necessary at this site. Instead, you get regular free coins to play with.
Naturally, like all other social casinos, there is an option to purchase packs of gold coins, but you don't have to.

How to Tell Stake.us is a Legal Operator
Online casino gambling laws in the USA are pretty straightforward, in that this activity is illegal in 44 out of the 50 states. However, as mentioned above, Stake.us is not a real money online casino; it is a free social casino that also offers free-to-enter sweepstakes.
Under the letter of the law, this is not gambling because you are not playing with real money, although there's still a chance to win crypto prizes, such as Bitcoin redemptions. Here's an overview of what you can and can't do at Stake.us.
You CAN play at Stake.us for FREE. It has two on-platform currencies - gold coins (GC) and Stake Cash (sweepstake coins).
You receive free GC and SC through login bonuses each day. There are many other promotions, including leaderboard tournaments and raffles, from which you can get more free coins.
You CAN make a postal request to claim free Stake Cash. Each request made earns you five SC.
You CANNOT deposit real money and play games directly with USD or any other fiat currency.
You CANNOT purchase Stake Cash direct. However, if you make a gold coin purchase, you may receive Stake Cash as a free gift.
You CAN redeem Stake Cash once it has been wagered 3x.
Who Can Play at Stake.us (and Where)?
You must be 21 years of age or older to play at Stake.us. According to the ToS (as of May 2023), players are not eligible to access the platform, create an account, or play the games if they reside in any country that is not the United States of America (US). Also, players from the following states are excluded:
WASHINGTON
NEW YORK
NEVADA
IDAHO
KENTUCKY
MICHIGAN
VERMONT
Verification
To further ensure compliance, Stake.us will not let any player play until their identity has been verified. As part of the registration and verification procedures at this site, you need to supply all of the following:
Your full legal name
Date of birth
Your permanent address that can be proved
Email address
A copy of your identification document
Claiming the Welcome Bonus
Now that you know Stake.us is legal and where you can play, it's worth knowing a little more about the exclusive welcome bonus that's available through AmericanCasinos.com.
When you register an account, you can use our
Stake.us code
NEWBONUS
. With this, you are eligible to claim 25 free Stake Cash. This offer is not available without the promo code mentioned above.
Stake's standard terms and conditions apply to Stake Cash. It must be wagered 3x before the coins are available for redemption. All games are accessible, including slots, free live dealer tables, Stake Originals, roulette, and blackjack.
Is Stake.us Social Casino Legal? FAQs
Can I play at Stake.us in Texas?
Yes, Texas residents can register an account and play at Stake.us.
Can I win real money at Stake.us?
Not directly like you would at a real money casino. Instead, play with and win Stake Cash. This can be redeemed for cryptocurrencies, which you may then sell for real money.
Who owns Stake.us?
Stake.us is owned and operated by Sweepsteaks Limited, which is a registered company in the EU country of Cyprus.
How much is 1 Stake Cash worth?
1 Stake Cash is worth 1 USD. when you make a cryptocurrency redemption, this is the ratio used to determine how much crypto you will receive for your Stake Cash.