1,000,000x Limbo Win Gets Player 483.19 Stake Cash
Limbo is one of the few games where 1,000,000x multipliers are possible
The player won 483.19 Stake Cash
Limbo is a provably fair game that is part of the Stake Originals collection
Take advantage of the Stake.us promo code to claim an exclusive registration bonus
0.0004 Stake Cash Limbo Bet Returns 483.19 SC

Limbo - One of the Best Stake Originals

How to Play Limbo

Register with the Promo Code NEWBONUS
It takes a lot of courage to set the win multiplier payout to 1,000,000x on Limbo at Stake.us social casino. However, a player by the name of Slotshooter22 took the plunge and hit the jackpot.
0.0004 Stake Cash Limbo Bet Returns 483.19 SC
Aside from some progressive jackpot video slots, very few casino games offer players the chance to win one million times their wager amount.
However, a 1,000,000x Limbo win at
Stake.us Casino
is always possible. Naturally, these mega multipliers don't happen too often, but Slotshooter22 caught one on August 1, 2023.
Having set the target multiplier at 1000000, Slotshooter22 entered the bet amount of 0.0004 Stake Cash. For the math buffs out there, that means the player gets 2,500 games for 1 Stake Cash.

Despite the win chance on this bet being 0,000099, Slotshooter22 wasn't deterred. The result of the game was 1,186,388.84x, meaning it easily cleared the target multiplier. This netted the player 483.19 Stake Cash, which is redeemable at a 1:1 ratio with US dollars.
Limbo - One of the Best Stake Originals
Limbo is essentially a supercharged version of Stake Dice. The gameplay is virtually identical. However, Limbo has target win multipliers up to one million times your bet amount, whereas Dice is only 9,900x by comparison.
How to Play Limbo
The essence of all Stake Originals is to provide simplified gameplay. There are no special strategies to learn with Limbo, making it perfect for new and experienced players.
Our in-depth
Limbo game guide
delves into betting systems and other features; however, to start playing, all you need to do is:
Log into Stake.us
Select Stake Originals from the menu, then choose Limbo
Enter your Bet Amount and set your Target Multiplier
Tap the green Bet button
Instantly, the outcome of the game is displayed on your screen. If the result multiplier is higher than your target, you win. The coins are added to your balance, and you can play again. Limbo also has an auto mode that can be set up if you'd prefer to play continuous games without manually clicking Bet all the time.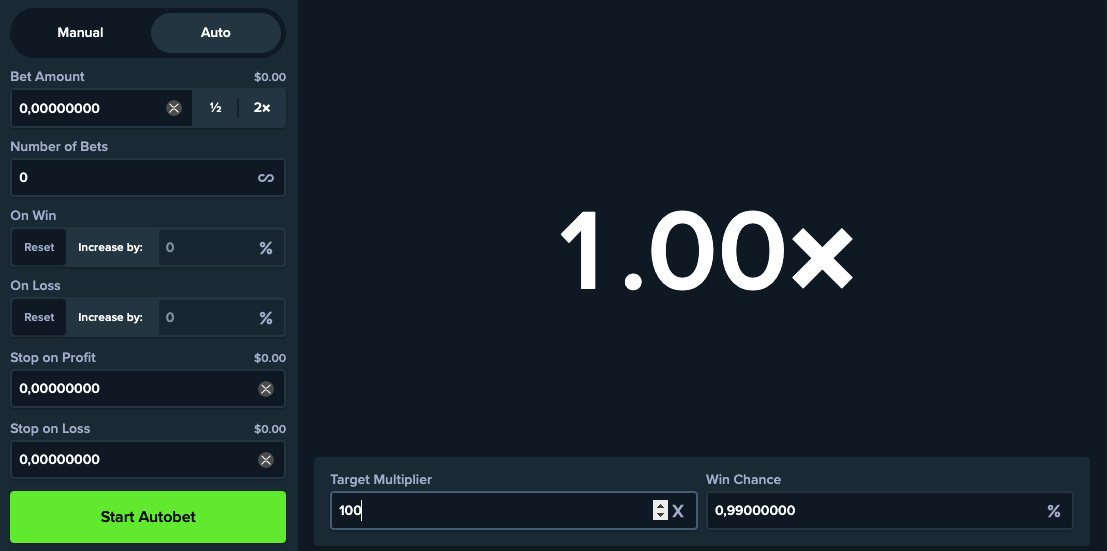 Register with the Promo Code NEWBONUS
With our
Stake.us code NEWBONUS
, new customers receive 25 Stake Cash and 250,000 gold coins after registering an account and completing level 2 verification. As mentioned, Slotshooter22 was only betting 0.0004 Stake Cash, and he won 483 coins. Will you be the next big winner at Stake USA? It's time to find out.